Today was a busy day of dashing about and biking hither and yon. I had a doctor's appointment after work, which meant I biked about half an hour more than I do most week days. Used to be this wouldn't bother me, but my body is really feeling it today. Owwww.
We went out to dinner for the first time in some time at Dharma's in Capitola. I was worried the Emperor would be kind of jerky, it being somewhat late for dinner for him, but he was quite well behaved. We ordered him a big pile of baked tofu (his request) and got some tapioca pudding (a favorite of his) to share... and hilariously... he had two bites of tapioca, pushed it away, and asked for more tofu. Sometimes I just don't know what to make of him.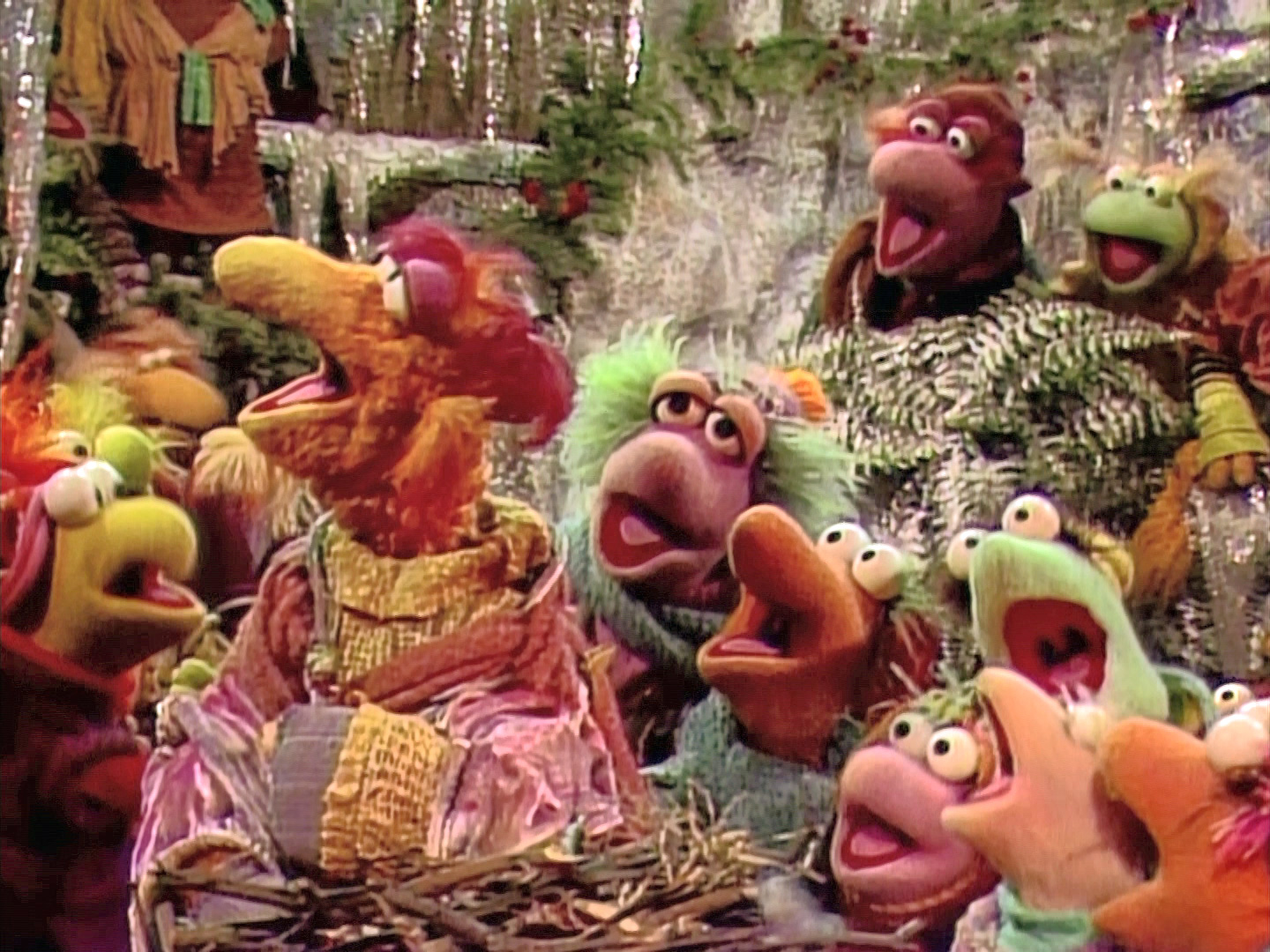 Anyway, after dinner, we came home and had a very small celebration. We watched the Fraggle Rock Christmas Special, "The Bells of Fraggle Rock." Kind of a heavy handed metaphor for how Christmas is in your heart etc, but we enjoyed it. (It helps that it's only 24 minutes long, and thus does not overstay its welcome.) Would be better with more songs, like all things Fraggle. (And most things Christmas.)
Then we watched a couple of Christmas song videos on YouTube, and then the Emperor demanded his monkey pajamas, and then he brushed his teeth and laid down in bed and sang me "We Wish You a Merry Christmas" and then had me sing him Rudolph and Jingle Bells and Baa Baa Black Sheep (a song for all seasons). We may be very lazy but we're still feeling preeeeeetty festive around here.
Okay, I'm about to fall over, so I'll leave you with this picture of the Emperor at Dharma's: